Hey Canada! We have an offer for you.
This test provides veterinary practices with an accurate and cost-effective point-of-care solution that can be performed during the patient's initial office visit, for one of the most commonly ordered laboratory procedures.
Until now, the only accurate method of detecting bacteriuria was by urine culture, an expensive and time-consuming test performed at specialized laboratories. Expand your in-house testing capabilities and you won't have to wait days for results of a test performed by a third party outside of your office.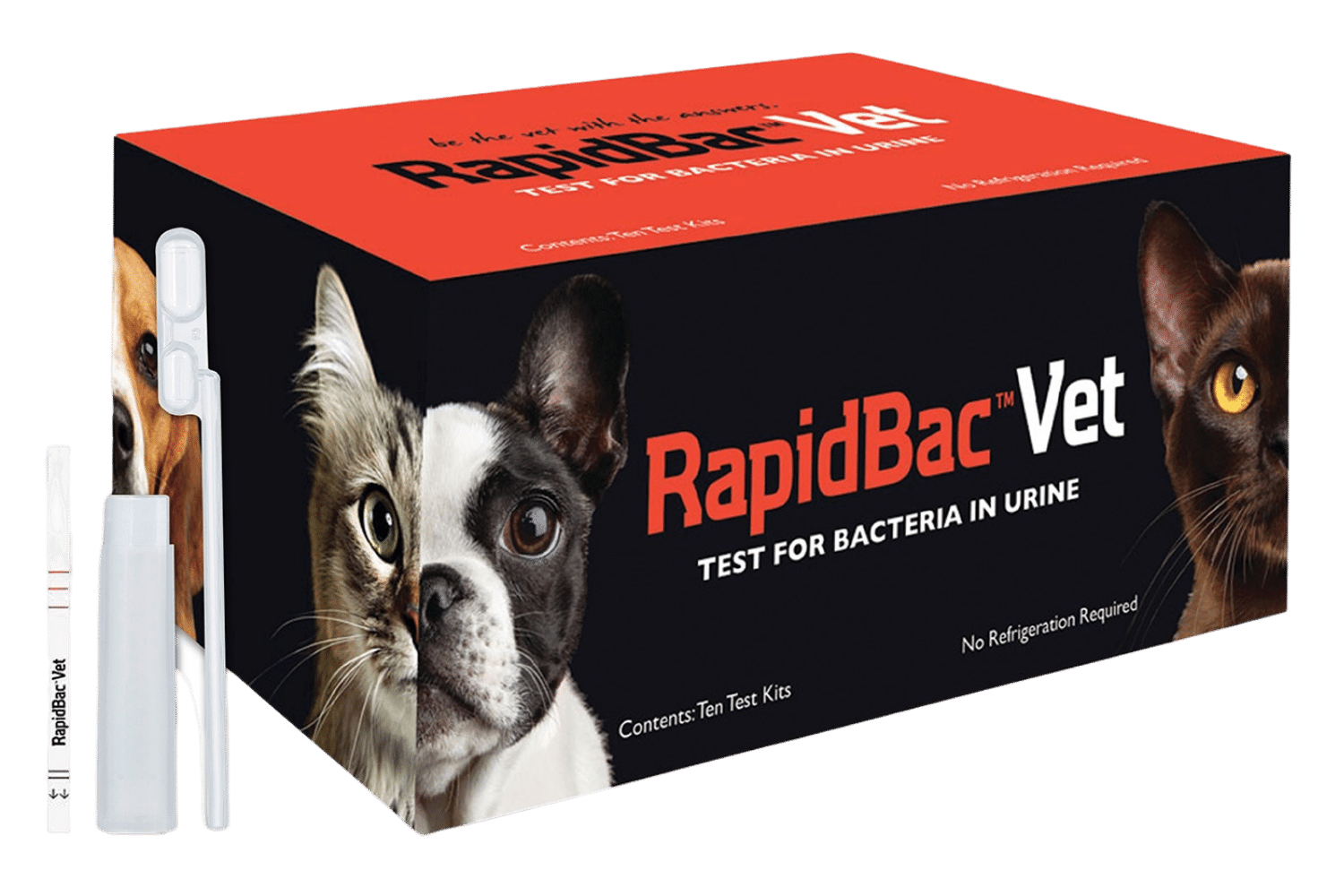 Free Samples for Canadian Veterinary Clinics!
How does RapidBac™ Vet work?
Watch this short video and see how easy it is. In two quick minutes we walk you through the simple steps to arrive at your results. Understand why point-of-care testing is the forefront of veterinary medicine.
Why Choose RapidBac™ Vet?
RapidBac™Vet produces a result in less than twenty minutes, costs one-third as much as urine culture, does not require any instrumentation and correlates with urine culture.
Order your free sample today!