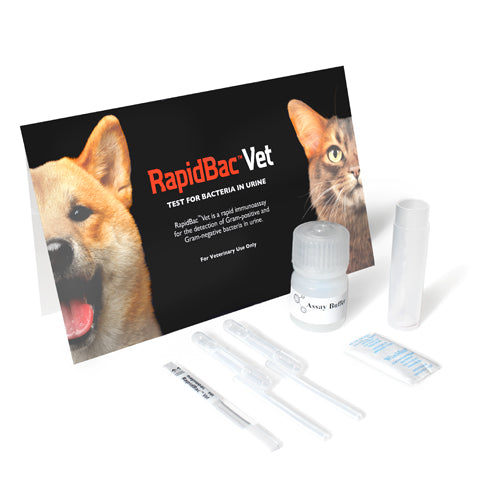 RapidBac™ Vet Sample Kits – Pack of 1 Test(s) + IFU + Abstracts
RapidBac™ Vet is a lateral flow immunoassay for the detection of Gram-positive and Gram-negative bacteria in urine in dogs and cats.
Sample pack includes buffer, test vial, 2 pipettes and 1 test strip and instructions.
Product Highlights
Expand your in-house testing capability
Test, then treat, in the same office visit – Results in <20 minutes
No refrigeration required
18 month expiration
Validated on both dogs and cats
Use the code FREESAMPLE100 to get this sent to your practice for FREE!